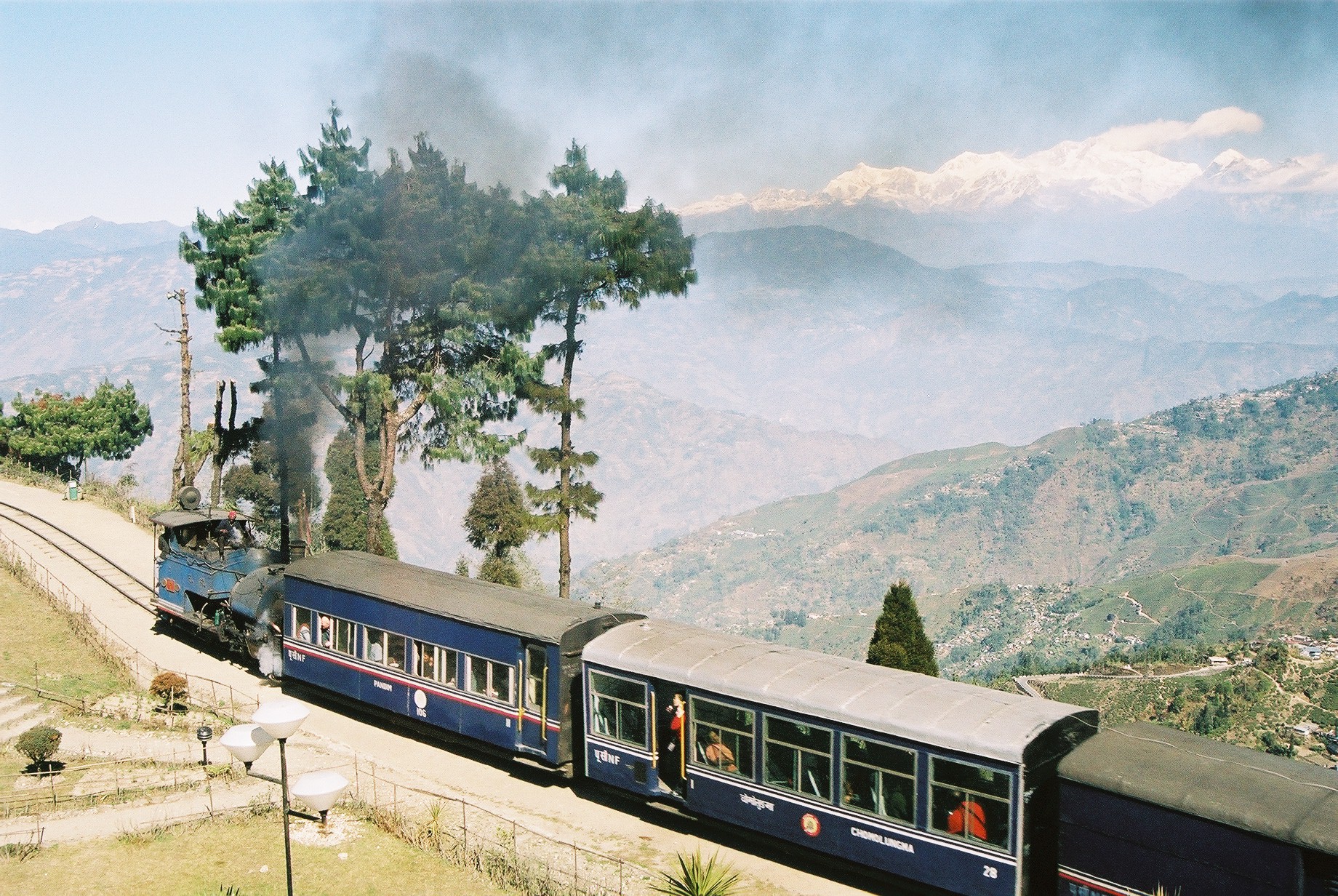 As the trip to the Museum on the 17th January, has fallen through due to a misunderstanding we are now meeting in the United Reform Church, Rose Hill at the usual time. We have been very fortunate in that Chesterfield artist, David Charlesworth, has agreed to talk to us about Darjeeling and the Darjeeling Himalayan Railway, which is a World Heritage Site.
It is a bit far from Chesterfield, but it promises to be an interesting evening as I imagine that many people like me know little about India apart from The East India Company, the Taj Mahal and the Indian Mutiny. It is a very special railway not just because of the terrain it has to climb, or that 125 year old Scottish built locomotives are still working but because it has survived regular wash-outs during the monsoons and that unlike most railways, it is not separated from the people. It is part of them and their lives. For most of the journey it passes with feet of their front doors!
Darjeeling and Kurseong are still major education centres. The top schools were established in British days and are still there
Darjeeling, West Bengal is in the Lesser Himalayas at an elevation of 6,700ft. There are spectacular views of Kangchenjunga, the world's third-highest mountain. The development of the town dates back to the mid-19th century, when the colonial British administration set up a sanatorium and a military depot. Subsequently, extensive tea plantations were established in the region, and the distinctive Darjeeling tea developed.
The Darjeeling Himalayan Railway, also known as the "Toy Train", is a 2 ft narrow gauge railway that runs between New Jalpaiguri and Darjeeling. Built between 1879 and 1881, the railway is about 48 miles long and rises almost 7,000 ft. Four modern, diesel locomotives handle most of the scheduled services; however the daily Kurseong-Darjeeling return service and the daily tourist trains from Darjeeling to Ghum (India's highest railway station) are handled by the vintage British-built B Class steam locomotives.