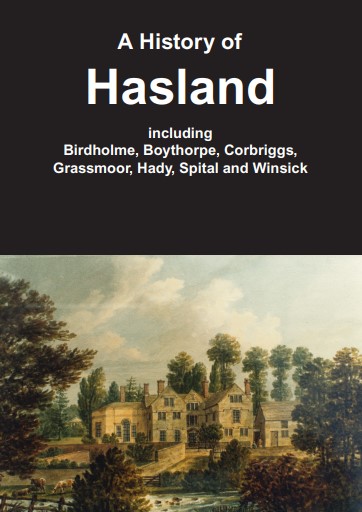 Derbyshire Victoria County History will be publishing their new book on the history of Hasland next month. It should be a welcome addition to understanding the history of our area.
Until 19th-century boundary changes, the township (later civil parish) of Hasland (near Chesterfield) included not just what people think of as Hasland today but also Corbriggs and Winsick, Grassmoor, Birdholme and the St Augustine's end of Boythorpe.
The launch event, which is free to attend, will be held on Wednesday 15th June starting at 7.30pm in the function room at the Devonshire Arms, Hasland.
The book will be a hardback A4 size, with some 200 pages, including colour plates and maps.
To find out more about the book visit https://derbyshirevch.org/our-publications/