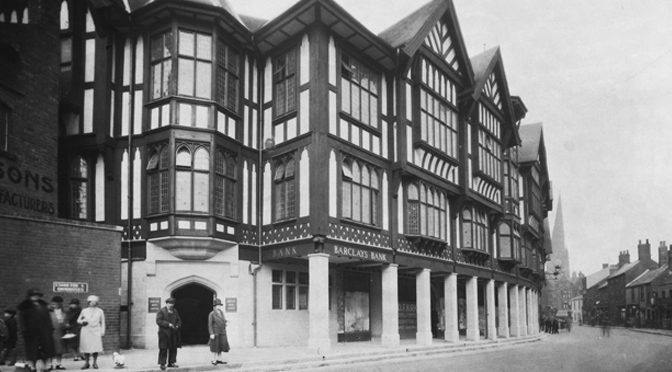 The story of the Black & White Buildings of Chesterfield is to get its own  exhibition in the Chesterfield Museum.
The exhibition is the result of a long period of research by CADLHS member Janet Murphy who has tirelessly campaigned for these buildings to be recognised as an important part of Chesterfield's heritage.
The exhibition begins on Monday 18 January and runs to to Saturday 12 March.
Visit the website here –  Black & White Buildings of Chesterfield