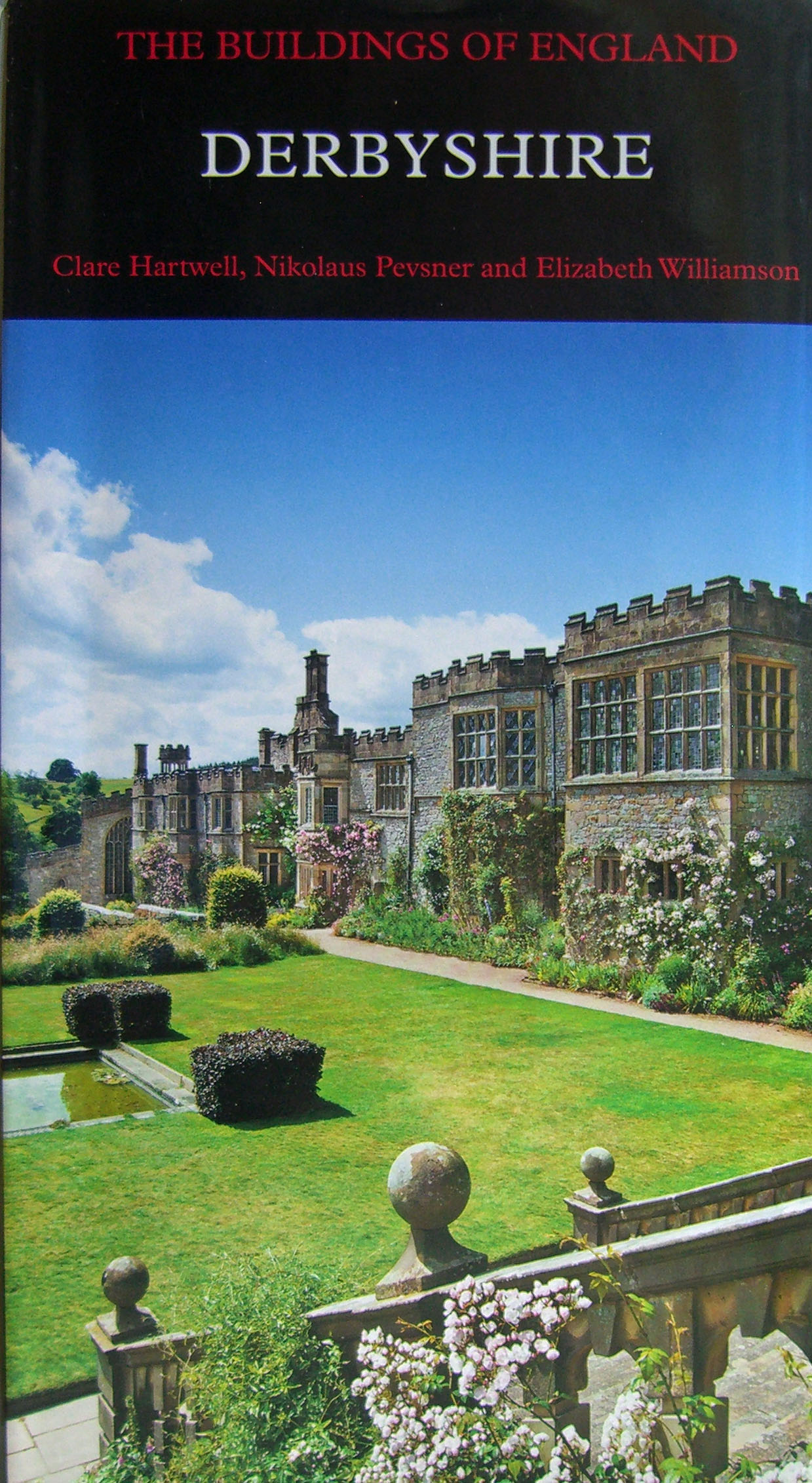 A new edition of the Derbyshire volume of The Buildings of England has recently been published. Perhaps better known as Pevsner's guides, this edition has been edited By Clare Hartwell. Derbyshire is described as 'one of England's most rewarding counties, from the architectural splendours of the Peak District to the legacy of internationally significant structures from the Industrial Revolution.
Some entries for Chesterfield are much expanded e.g. Elder Yard Chapel, the Church of the Annunciation and St Andrew, Barrow Hill and there are some new entries e.g. Queen's Park, the Workhouse and Barrow Hill roundhouse. Originally referred to the 'ruthlessness Chesterization of Knifesmithgate; Hartwell describes the buildings there as 'Mainly in Tudor style, half-timbered and jettied out over the pavement to form covered walkways, they make an impressive display. A much better description even if she has the Victoria to the west of the Co-op building rather than the east.
She was not impressed with Belmont: 'The big, ugly C19 house with a tower has been replaced by a bigger, uglier apartment block with a tower, earlyC21.
Elsewhere there is a mention of the Millennium Walkway at New Mills and Lumsdale. There is also a section entitled 'Geology and Building Stones', by Ian Thomas. It is therefore much expanded from the previous edition with 414 pages compared with 733 in the new edition. With much additional information and 121 colour photos this also means that it is expensive at £35.
The Buildings of England Derbyshire, Clare Hartwell, Yale University Press. ISBN 978-0-300-21559-5