A remarkable new book by our Chair, Janet, and yet another example of her painstaking documenting of our town's history over the years.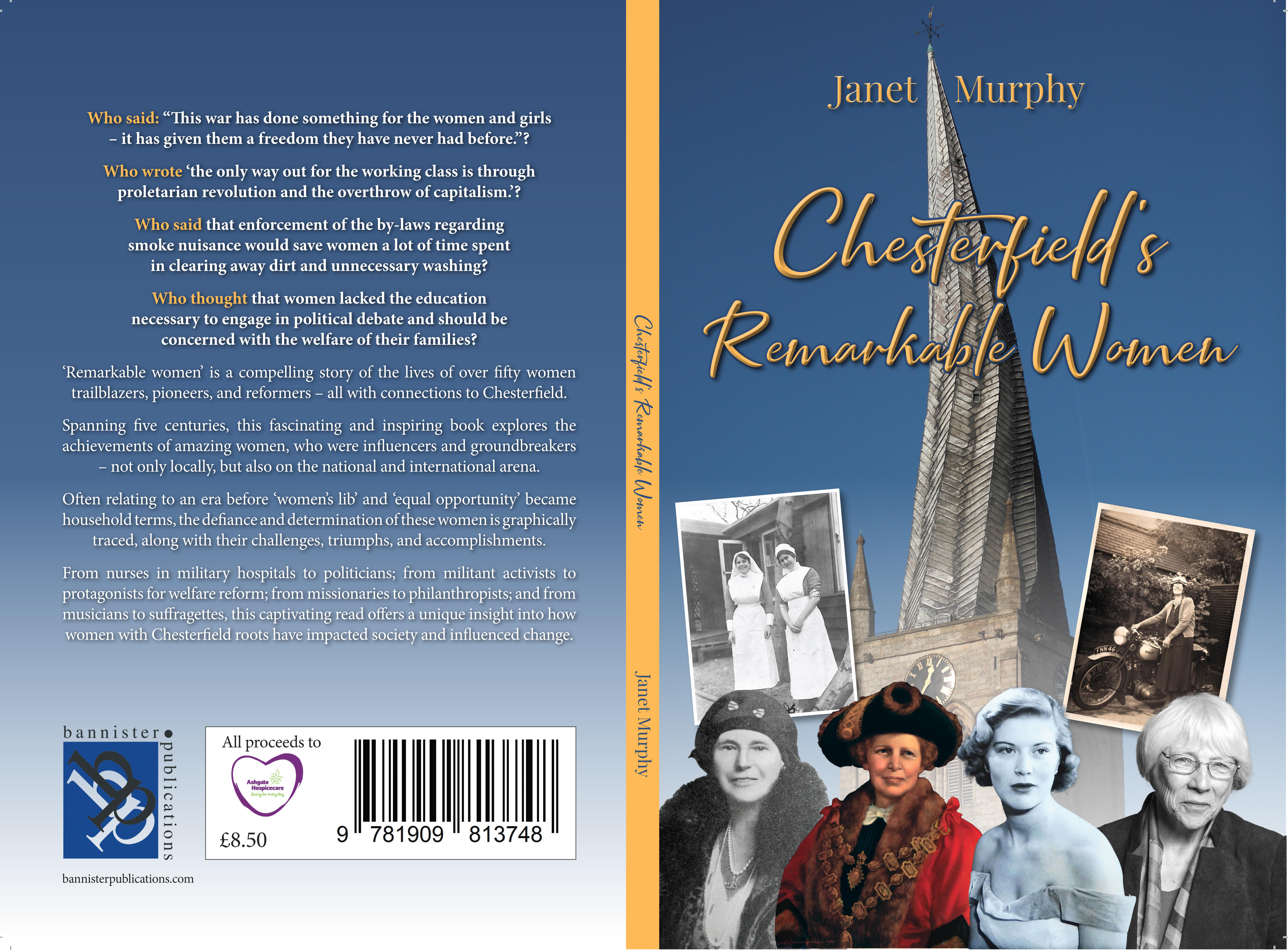 Chesterfield's Remarkable Women by Janet Murphy tells the stories of 50 women with links with Chesterfield.
Published by Bannister Publications. Priced at £8.50, all proceeds from sales will go to Ashgate HospiceCare.
It is now available from Bannister Publications, either over the counter or online, Chesterfield Visitor Centre, Ashgate Hospicecare shop and Waterstones.