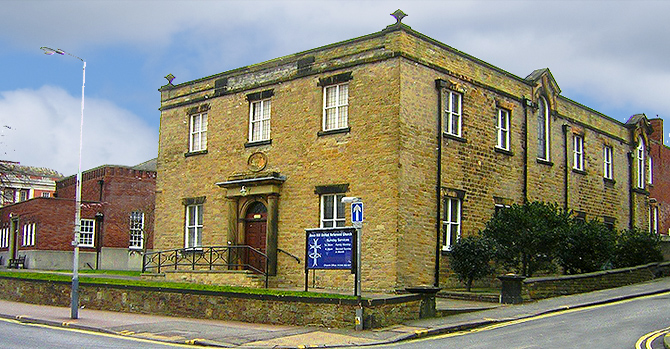 The Chesterfield and District Local History Society has a long and distinguished presence in this town.
Started in 1989, the Society was launched under the Chairmanship of Alan Gibson and grew steadily for many years from the Library Lecture Theatre  to their current home in Rose Hill United Reformed Church.
An exhibition was held at the Winding Wheel in January 1992 for which there was a very large attendance – and this resulted in the Society gaining many new members. A year later a second successful Exhibition was organised by the Society with other local history Societies taking part – several further exhibitions were held at the Peacock Centre.
The Society has also exhibited at a number of History Fairs organised by the Victorian County History project at various venues.
The Society was featured at "A Local History Fair" in the Winding Wheel as part of the BBC History Project involving BBC Sheffield.
In September 2014 and August 2015 the Society attended Exhibitions organised by the Chesterfield Family History Society.
From 1992 to December 2010, 38 History Papers of members' research were published, there is a quarterly Newsletter and the Society have been involved with many other books and pamphlets including the publication of a book entitled "Glumangate Story: Contribution to the History of Chesterfield" by David G Edwards.