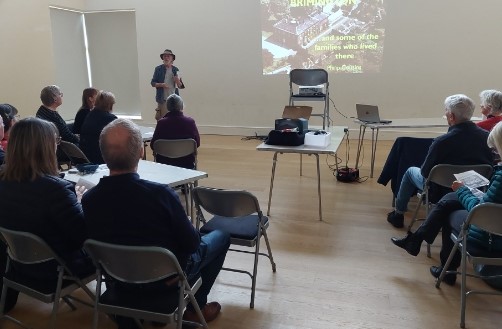 Meetings are held at St Thomas Centre, Chatsworth Road, Chesterfield, S40 3AW and start at 7:30 pm unless otherwise stated. There are no meetings in January.
There is usually a talk or presentation on a subject about, or related to, the history of Chesterfield and surrounding districts.
Admission is free for members and for visitors the charge is £3. Free parking is available on site or on neighbouring streets.
Our next meetings are as follows:
---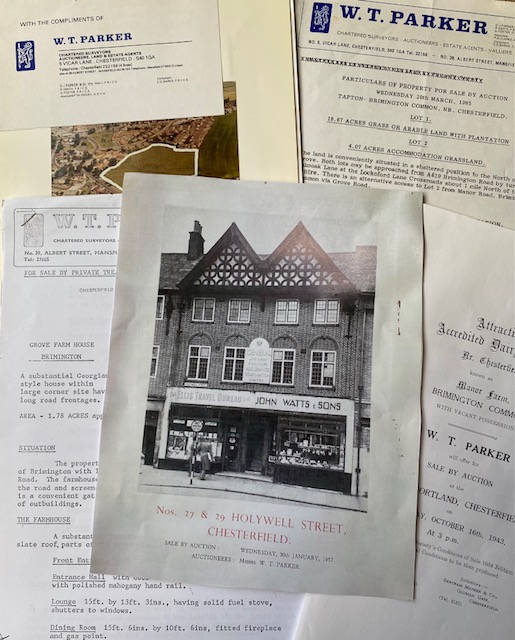 June 20th
Roods, Rods and Perches
Alan Foster FRICS.
Alan is Senior Partner at W.T.Parker. He will be talking about his reminiscences of a Chesterfield auctioneer and estate agent.
---
July 18th
The Remediation of the Avenue Coking Works, Wingerworth – The biggest Environmental Clean-up in Europe
Clive Paxton BSc. (Hons). MICE. C.Eng. Senior Associate Director of Construction (Retired!) and David Stewar MEng (Hons) MICE C. Eng, Senior Associate Director.
Some of us will still remember the the Avenue Works, which produced coke from coal. This sounds pretty harmless, but produced a number of noxious by-products, most of which were used and sold-on by these former National Coal Board 1950s established works. Inevitably the works site became polluted. So just how was the site cleaned up and made reusable? Find out in this talk.
---
August 15th
Water Voles in Derbyshire: the story of one of Britain's most endangered mammals
Christine Gregory
A change for our normal subject matter with a slideshow presented by the author. This will focus on how and where water voles live in Derbyshire.
A Derbyshire Dales resident for over thirty years, Christine has been following, studying and photographing wildlife, in particular brown hares, and water voles. She has produced books on these and on the river Bradford, in the Derbyshire Dales.
---
September 19th
The Holywell Street excavations
Tristan Glover
Tristan has worked for York Archaeology for about six years. He led the excavations by the Nottingham team in the Holywell Street car park and drafted the report. Apart from talking about the excavation and what it found, he is bringing a selection of pottery from various sites for us to view.
---
October 17th
100 years of Chesterfield Music
David McPhie
Our chairman is well-versed in Chesterfield's musical past. In this talk he will present an illustrated overview of every genre of music to be represented in the town over the years, with reference to the iconic venues where the performances took place.
---
November 21st
French Prisoners of War
Marjorie Dunn
French prisoners of war were paroled in Chesterfield from the early 1800s. Marjorie will talk about this sometimes forgotten era in Chesterfield's history.
---
Page last updated: 25 May 2022.