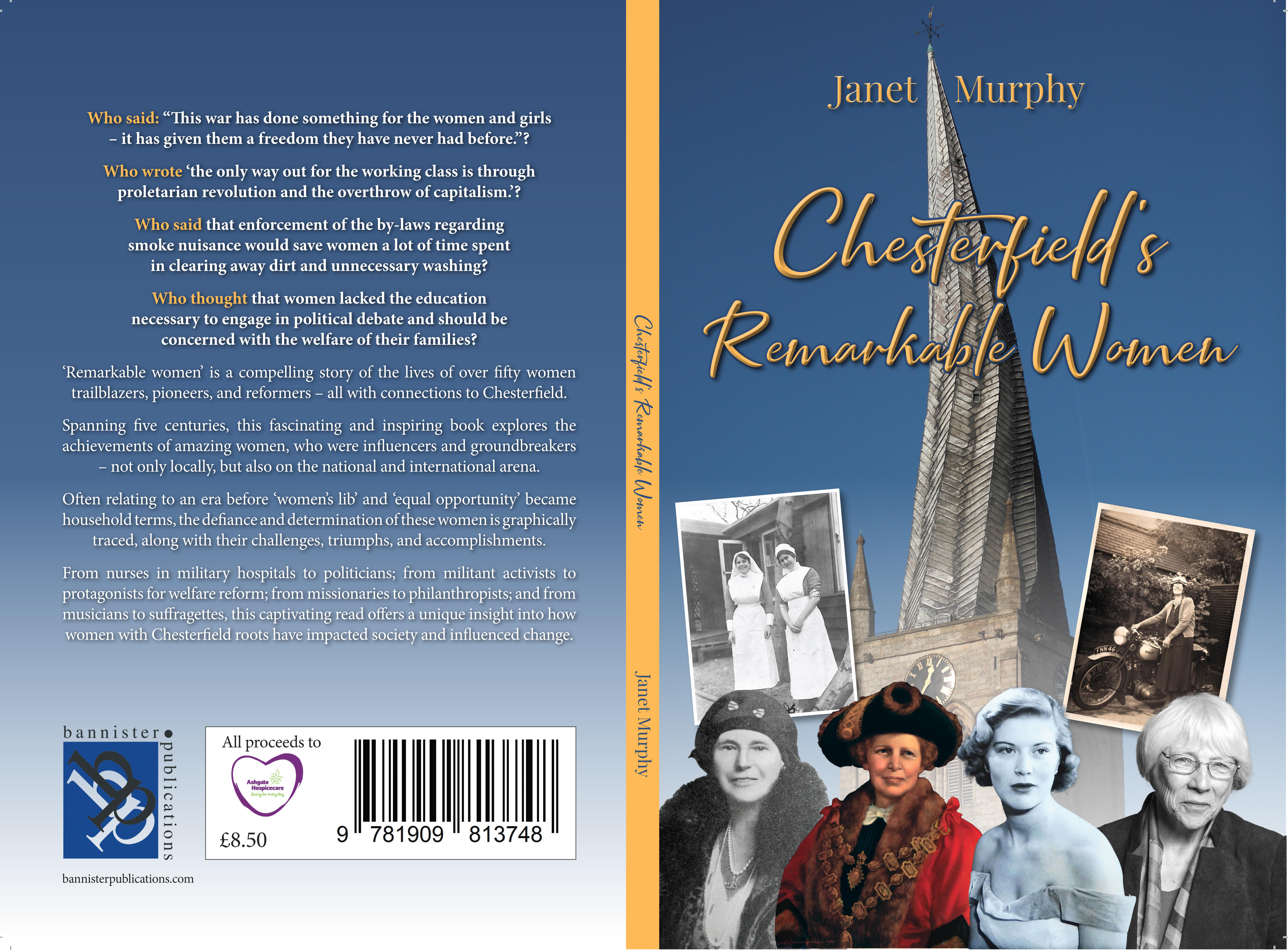 Chesterfield's Remarkable Women by Janet Murphy tells the stories of 50 women who have links with Chesterfield. It's still available, priced at £8.50, all proceeds from sales will go to Ashgate HospiceCare.
Published by Bannister Publications it is available from them either over the counter or online, or from Chesterfield Visitor Centre, Ashgate Hospicecare shop and Chesterfield Waterstones.
Janet is our Vice-Chair and has researched and published about many aspects of the town's history.
Our Chairman David McPhie also has a book out (authored jointly with Ian Lee) -'Sounds in the shadow of the Crooked Spire'. You can read about this here.