Paul Allonby has very kindly sent us the results of his research on New Whittington's Harry Young. We've published this on our Facebook page and placed it in our 'History Resources' section on this website, where you can download this sad story. You can also download it as a pdf from the bottom of this page.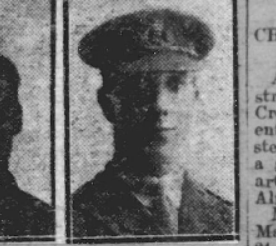 Sub-Lt Harry Young was the last casualty from the Chesterfield area in the First World War. He was killed in action on November 10th 1918 near Mons.
Paul's research is part of a feature for the 'Royal Navy News' which will be published in November 2022, but it has been amended to focus on Harry.
We'd like to thank Paul for sharing his work with us.
Posted 5 April 2022.