In this blog we take a brief look at what was a fairly radical change for public transport users in the early 1970s – the change of bus liveries of East Midland Motor Services from red to green.
It was just over 50 years ago that the new National Bus Company corporate identity was being rolled out across the country.
East Midland Motor Services (EMMS) livery had been a maroon red and off-white livery (introduced in 1956) In the days when invariably buses wore different liveries in each town or city. Chesterfield Corporation buses were green (officially 'Olive Green and cream' although the shade varied over the years) and East Midland red and white. Livery variety like this was part of the everyday street-scene across the country.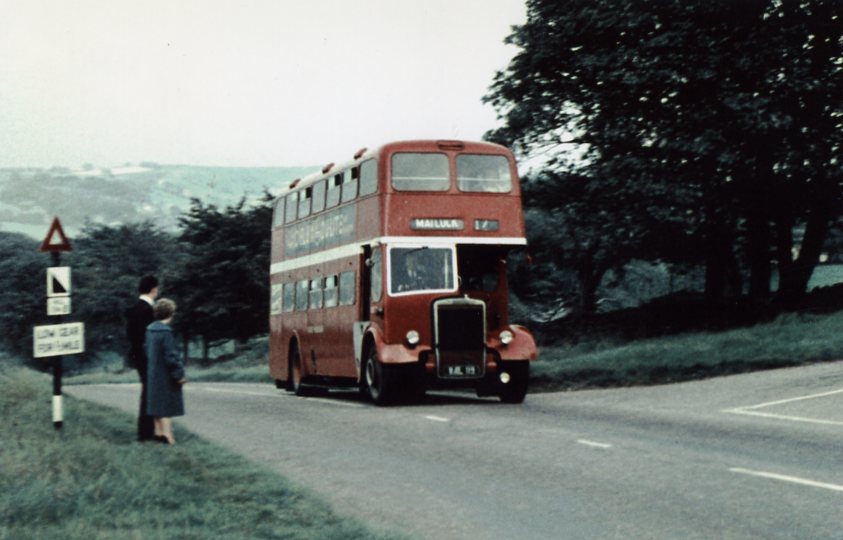 Back in 1972, as part of the National Bus Company (a nationalised undertaking operating in England and Wales), East Midland was starting to change from red to a 'leaf green' livery – this was a different shade to that used on Chesterfield Corporation buses.
Other local companies who were then part of the NBC were also required to change their liveries. Trent Motor Traction was to adopt the NBC 'Poppy Red' scheme. Midland General (remember them?) were initially able to stick with their blue scheme, but by 1978 all their fleet were in poppy red.

You can read about how this change came about in the National Corporate Identify blog here. This includes a revealing letter stating that some sensibilities of EMMS staff over the change from the red to green had been overcome.
The NBC was created in 1969. It was denationalised in 1988. EMMS was initially purchased by a management team, but was acquired by the Stagecoach group in 1989.
It was Stagecoach who in 1995 also acquired Chesterfield Transport (1989) Ltd. This company had been formed as an employee owned company. In 1990 they had purchased what were in effect the operations of the former borough transport department. This been set up as an 'arms length' company from the borough council four years earlier.
---
Principle Sources used in this blog
National Corporate Identify blog
Derbyshire County Council, annual report 1974-75 (1975)
Monopolies and Mergers Commission, Stagecoach Holdings plc and Chesterfield Transport (1989) – a report on the merger situation (1996).