Our picture here shows a once common commodity – a humble coal train – passing through Chesterfield railway station on 18 November 2006. But what future is there for this once common commodity?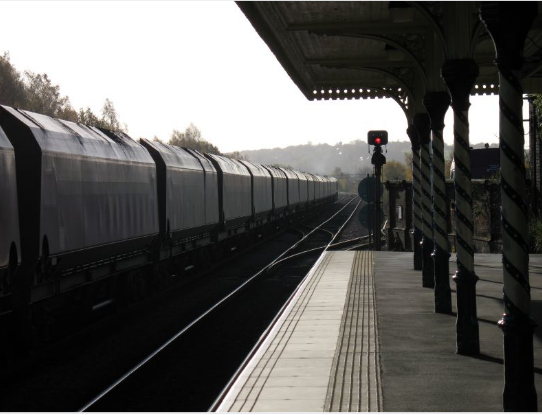 A short news article in September 2023's Modern Railways magazine puts the decline of coal into some context, with the comment '…the most important commodity for the first century and a half of their [the railways] existence coal, is being relegated to a footnote'.
Some context of the decline is given; coal accounted for just 0.46 billion tonne kilometres out of an annual total of 15.73 billion net tonne kilometres according to the Office of Rail and Road's recent statistical bulletin. And that figure was inflated due to the gas crises last winter.
Ratcliffe-on-Soar (the destination for the illustrated coal train) remains as the sole coal fired power station on the UK mainland – as a standby to assist with any surges in demand. Its coal is, of course, imported. Even Radcliffe's role is due to come to an end with final closure set for next September. Redevelopment of the site is now being planned by its German owners Uniper.