At one time the bane of railway enthusiasts but generally loved by the travelling public, the end is in sight for timetabled Inter-City 125/High Speed Train sets on regular public services passing though or calling at Chesterfield.
First introduced on the north-east/south-west (Cross-Country) route through Chesterfield in September 1981 – their last timetabled trains look likely to be on Monday 18 September on the very same route that they were first introduced locally.
Their introduction to the Midland line (to London) came slightly later on 4 October 1982.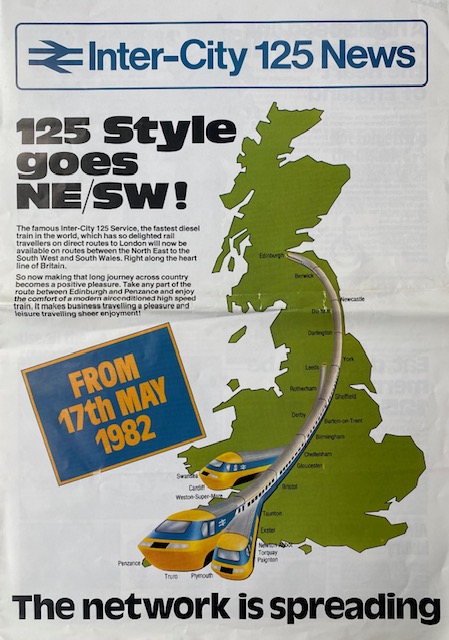 Early history
The Inter-City 125 story goes back much longer and it is perhaps a surprise to many that they first emerged in the 1970s. They were introduced as a stop-gap measure to address British Rail's (BR) flagging attempts to counter competition from domestic airline, car and coach travel. BR, the then nationalised concern running the country's railways, was investing in something called the Advanced Passenger Train – designed to tilt and incorporating many engineering innovations – but development was stalling.
A more traditional approach was developed – the High Speed Diesel Train – which emerged as a fully functioning prototype back in the summer of 1972. There were two power cars at each end, each with a diesel engine providing power to an electrical alternator. The power cars were coupled to a new design of carriage – the Mark III. There soon followed production trains, which entered service in 1976 between London, Bristol and South Wales. These incorporated a new power car front design by Kenneth Grange. Though later re-engined, the power cars originally contained a Paxman Valenta engine of 2,250 horse power, with a characteristic 'scream' caused by the turbo-charger.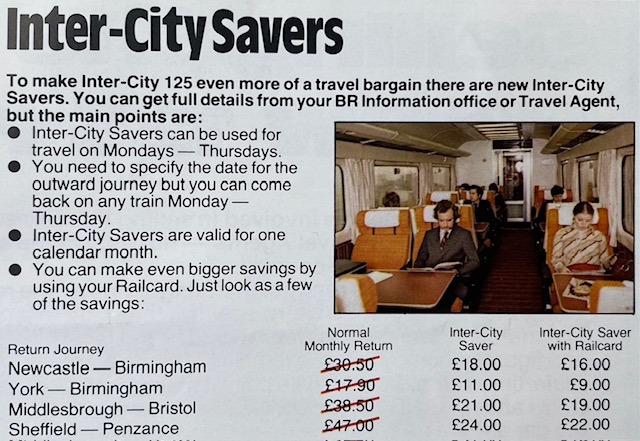 An instant success
The original Inter-City 125s, as they were branded (their top speed being 125 mph – later known as High Speed Trains (HSTs)), became an instant success. Journey times were cut and passengers enjoyed a much-improved environment, with no increase in fares for travelling by the new trains. The coaches are still regarded as amongst the best for their track ride quality in the UK.
Further HSTs were constructed and later appeared on the East Coast route (from London Kings Cross north-wards), in South Wales and on our own Midland and Cross-Country (NE/SW) routes. For sometime they also worked out to Holyhead on the West Coast Route from London Euston. Many railway enthusiasts were initially not keen on the HSTs as they replaced many locomotive hauled trains resulting in the withdrawal of quite a few diesel locomotives.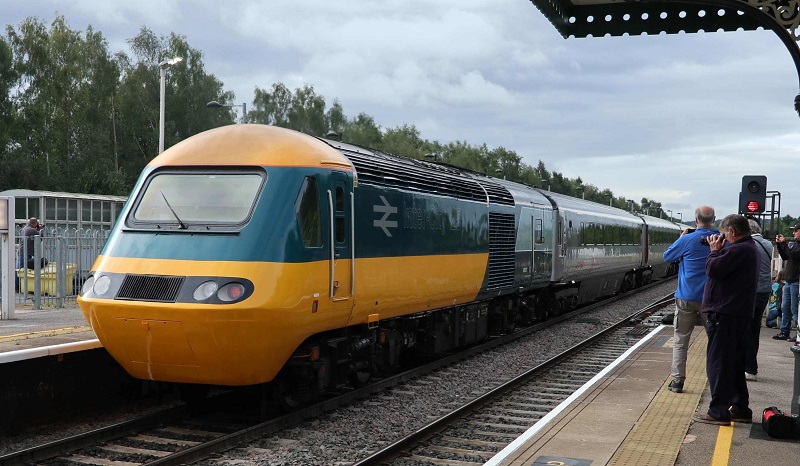 The HST holds the world record for diesel train haulage of 148.4 mph. But this was not attained on either the Cross-Country or Midland route!
Fleet run-down
The East Coast route from London Kings Cross stopped using the HSTs in December 2019. On the Great Western Railway they were withdrawn from routes serving London Paddington earlier the same year. Some shortened sets (with less carriages) still serve the West Country and South Wales on local and semi-fast services – but it is thought that these may well be fully withdrawn next year. Some redundant HST sets were shortened to four or five carriages, transferred to Scotland, refurbished, and are still in use on ScotRail's 'Inter7City' express services.
HSTs had previously been phased out of the Cross-Country network under Virgin Trains operation in 2001/2, when they introduced the Voyager train-sets that are still the mainstay of the route. Apparently Virgin had sought to lease HSTs back into the franchise in 2003, but were reintroduced a year after a new Cross-Country franchise holder (Arriva Trains) took over in 2007. This was in order to strengthen capacity, but there had previously been some short-term hiring to ease overcrowding. The new sets were completely overhauled, with new MTU engines, remodelled interiors and sliding exterior carriage doors – replacing the old once familiar slam door ones.
Following withdrawal from the Midland route in May 2021 this has left Cross-Country as the sole operator of timetabled HSTs through Chesterfield. Now even this will come to end in September, with today's railway enthusiasts generally mourning their passing.
From their introduction right to the end of their service it is a tribute to the original HST concept and development that these trains have been seen as the fore-front of modern comfortable inter-city travel.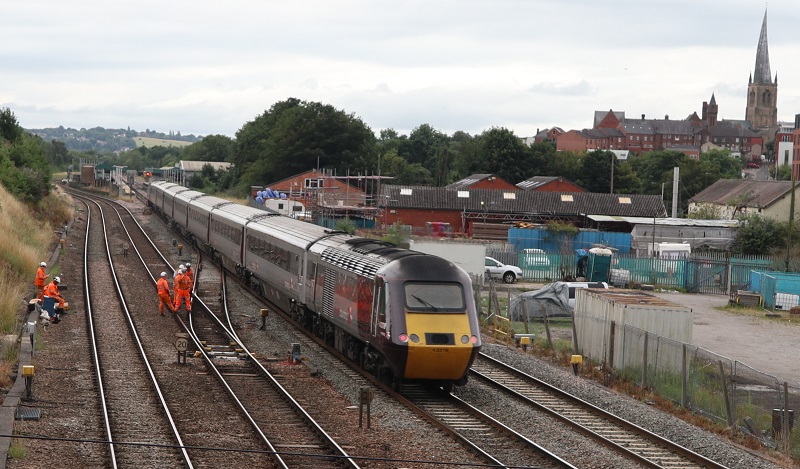 Sources used in this blog
M Vincent and C Green, The Intercity story (1st edition, 1994 and second edition 2013).
Virgin Trains Hotline magazine – special edition for Cross-Country, October/November 2007.
Rail Express, August 2007.
Inter-City 125 train – owners' workshop manual (2019).