Another Facebook account calling itself Chesterfield & District Local History Society, is not now our official account. There's details in this post on how to access our current official Facebook account.
The duplicate account you don't want to be following has an oil painting of Chesterfield Market Place in 1858 by Henry Smyth on its home page, which is also used as its logo-type (not our 'lamp-post' logo). Please be aware that is is not now our official site. We have no control whatsoever on this other site's content or anyone posting on it.
Our official site can be found by following the link here
Our official site has also got this picture of Chesterfield on it as its header: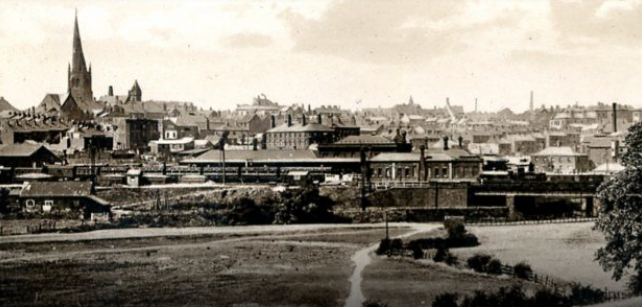 Please make sure you're following the correct account.
We are trying, without success at the moment, to get this other account taken down. We apologise for any inconvenience and confusion that this may cause.